ANNOUNCEMENTS
about 1 month ago
Welcome to
Dildine Elementary

Home of the Dolphins
Dildine's Wild West Book Fair
Stop in and check out the fall book fair during parent Teacher conferences. Get the Book Fair APP!
Check out the Dildine Red Ribbon Week activities for next week
Students are encouraged to participate in both the Poster contest and the different theme clothing days in celebration for Red Ribbon Week.

PRINCIPAL'S PAGE
7 months ago
Welcome to Dildine!

Here at Dildine we strive to provide the best possible education in a safe and friendly environment. I am proud of the faculty here, and we base our decisions on "what is best for kids." Students and staff start their day off with the Pledge of Allegiance and the Dildine Pledge. This affirms our commitment to learning, student success, and respect for others. My door is always open and I look forward to visiting with you.
Mike Wortman
Principal
Dildine Elementary
Dildine Office
7 months ago
Meet the Office Staff at Dildine Elementary
Secretaries - Kelly Schulz & Rita Woods
Nurse - Kathleen O'Donnell
Office Hours
You can call the office between 7:30 am & 4:00 pm any regular day of school. The office is closed during school holidays, school breaks & during the summer break. The office re-opens in August, two weeks before school starts and closes for the summer the last day of school.
Important Notes from the Office
The office must be notified of all absences. You can notify them ahead of time or no later than 9:00 am on the day they are absent.

Different ways you can notify the office - call (307)771-2320, fax (307) 771-2521 or
email Kelly Schulz at schulzk@laramie1.org .

Do not send your child to school before 8:00 am, unless they have set up time to get extra help with a teacher. Must have a note from the teacher.

If your student will be tardy and they want a hot lunch, you must call before 9 am to order them a hot lunch. If you do not call you need to provide them lunch.

It is board policy that students must call home when they owe more than $5.00 on their lunch account.

If you have ANY changes on your contact information please call, e-mail or fax the new information to Dildine.
Public use of the Playground

The playground is open for public use after the last bus leaves Dildine at approximately 4:15 pm.
Dildine Pledge
Today at Dildine Elementary . . .
I will do my best, to be the best.
I will listen.
I will follow directions.
I will respect the rights of others.
I can learn.
I will learn.
By Taunya Hastings
Dildine Code.org Resources
15 days ago
Save the date - Dec. 7th, 2017
Dildine Family Event - Hour of Code

This Hour of Code Family Event will begin at 6:00 pm. We will be doing fun learning activities mixed with some time on the computer working with Code.org the website. Who knows your student will possibly be teaching you!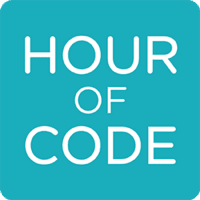 Classroom Links to their course in Code.org