Dildine Code.org Resources
Hour of Code Family Event will be the first week in Dec. 2018
Check back often to find out details of the event.
We will be doing fun learning activities mixed with some time on the computer working with Code.org the website. Who knows your student will possibly be teaching you!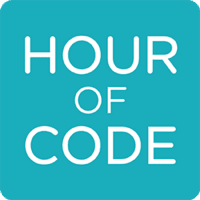 CODE.ORG - Anybody can Learn

If you have any questions about what your student is learning in code, ask them. You can also email Mrs. Hastings at Dildine Elementary. Every student will have a class account that they will use while in the computer lab, during school.